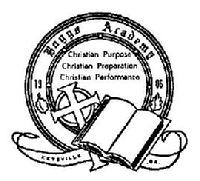 Why Give to the BANAA?
Boggs does not exist anymore, but there are institutions that can benefit from knowing the mold for building an institution that shapes character which was created a long time ago. This is especially necessary for communities of color! It is encouraging to know that there are such institutions today. An example would be the Frederick Douglass College Preparatory Academy for Young Men. It is located in Detroit as an institution yielding 100% of the classes being admitted to college.
An annual gift to the Boggs Academy Alumni Association closes the gap between tuition and the actual cost of providing an education to those less fortunate. Your generous contributions help provide student scholarships, operational expenses for BANAA, and potential upgrades for existing facilities for Boggs Rural Life Center use.
Learn more about how your gifts (big and small), make a difference and how Boggs Academy alumni help change lives in Keysville, Georgia.
Click the "Donate" button on the Home page to make your annual alumni dues. You can also click this button to make a donation in the amount that is comfortable for you. Be sure to designate in the 'Notes' field how you intend for us to apply your donation, i.e., Annual Dues, Scholarship, General, etc.
Thank you for your support!