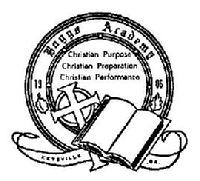 Boggs Academy National Alumni Association- All School Reunion- October 4-6, 2019 - Fri-Sun.

Dear Boggs Alumni Friends and Family,
On behalf of the Reunion Committee of the Florida Chapter, we invite you to attend the 33rd Annual All-School Reunion of The Boggs Academy National Alumni Association, at Jacksonville, Florida, October 4-6, 2019

ADDITIONAL IMPORTANT INFORMATION:
All reunion activities will be held in Jacksonville, however, arrangements are still being made and could include taking an outing in a surrounding area, if you choose to do so.
The Boggs Academy Group rate is cheaper than the normal hotel cost. However, the hotel may extend an even cheaper hotel rate to those using AAA or Hilton Honors Memberships.
There is onsight parking for those driving.
If you are flying in, the hotel is less than one mile from the airport, with 24 hour shuttle service.
If you need further information,please do not hesitate to contact us, after reading the attached information.
Sincerely,

The Florida Chapter,

2019 Reunion Chairman – Martin Cooper'61
Email: zxxy4u2@gmail.com; administration@boggs-academy.com
Ph# 904 316 7366