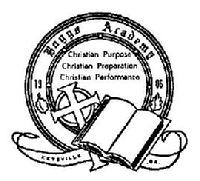 DAISY RICHARDSON
Daisy Richardson I was born the sixth child of farmers Julia Cooper Davis and John Davis near Gough, Georgia (almost around the corner from Keysville). Dad told me to get myself an education because a farmer I was not (Thanks Dad). Thanks to my dad's suggestion and Mrs. Lula Francis, I was able to attend Boggs as a day student from 1957 to 1961.

I was the fourth and last of my parents nine children to attend Boggs Academy. I studied hard and babysat the older Francis children but I was surprised that I was asked to speak to my class upon graduation as Valedictorian. After Boggs, I attended and graduated from Warren Wilson Junior College in Swannanoa, N.C. My third year of college was at Howard University. I then decided to join the Air Force and see the world. I met my husband at Offutt AFB, Nebraska and after two years of the active Air Force we were married and my Air Force career paused for a while. After a number of years, I joined the Air Force Reserve and earned my retirement as a personnel specialist and chapel manager. I attended a number of colleges along the way and received my Bachelor's Degree in Social Science (major in Accounting) from the University of the Philippines in 1976.

My husband William and I raised a daughter and son while we worked and traveled with the Air Force. We also have two grandchildren. From Nebraska to the beaches of Florida, there were 13 places we called home, some overseas and others stateside. I quickly learned to make the best of each assignment. I actually had dual careers. In addition to being a reservist, I worked for the Air Force as a civilian in accounting. After 28 years of service I retired in 2004 as a Senior Accounting Technician from Defense Finance and Accounting in San Bernardino, California.

Since retirement I have spent my time serving my fellowman in several different organizations. A neighbor once asked me "how did you do all of those things when you were working?" I am very happy to be able to provide better service to Eta Phi Beta Sorority (currently I am vice president locally) where our motto is "Not for ourselves but for others." As a Kiwanian where our motto is "Serving the children of the world one child and one community at a time," I have served as president of my club 4 years and one year as Lt. Governor of my division (10 clubs).

In addition to my other service, I have served proudly as recording secretary for the Boggs Academy National Alumni Association (BANAA) for over 5 years and am also secretary for the local chapter in San Antonio. I also serve on the Courtesy, Museum and Membership committees. I also serve on several mission groups at my church. For fun I am a member of a red hat group, The Vintage Jewels. I love to travel, so you better have my email address or cell phone number if you want to be in touch.

In 2011, three fellow "Boggsites" and I planned the Boggs Academy National Alumni Association (BANAA) reunion in San Antonio. As Alum of the year I humbly say, we had a successful reunion. I love Dear Old BA and can hardly wait to return for our reunion in October.