Perpetuating A

Rich

Legacy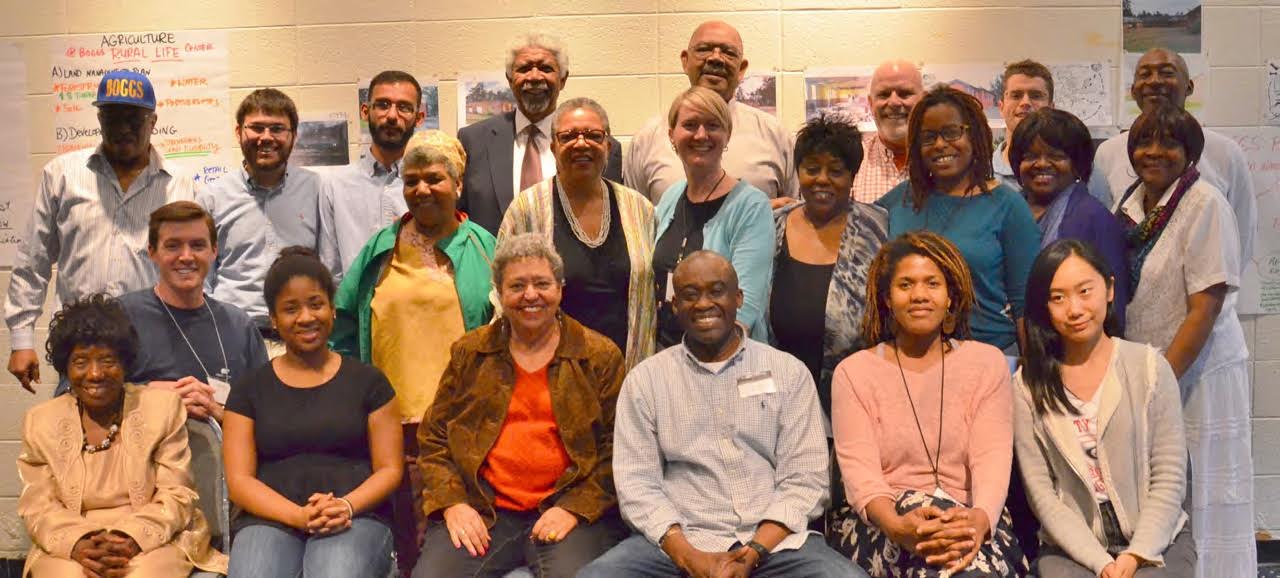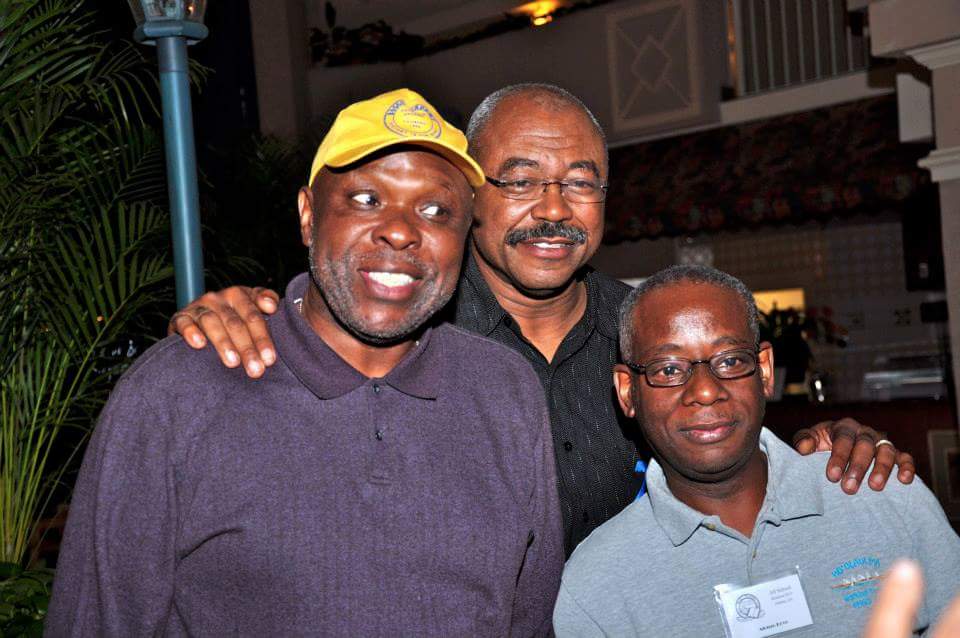 Welcome!
We're Glad You're Here!
Boggs Academy, a Presbyterian school founded in 1906 in Keysville, Burke County, Georgia, under the aegis of the Board of Missions for Freedmen, Presbyterian Church in the U.S.A., was an outstanding college-preparatory academy for African Americans. The last graduating class was in 1984 and the school officially closed in 1986. In its seventy-eight-year history Boggs Academy grew from meager beginnings to an institution of acknowledged educational excellence, recognized by the Southern Association of Colleges and Secondary Schools, which accredited the school in 1943. Read more of "The Life and Legacy of Boggs Academy."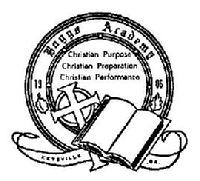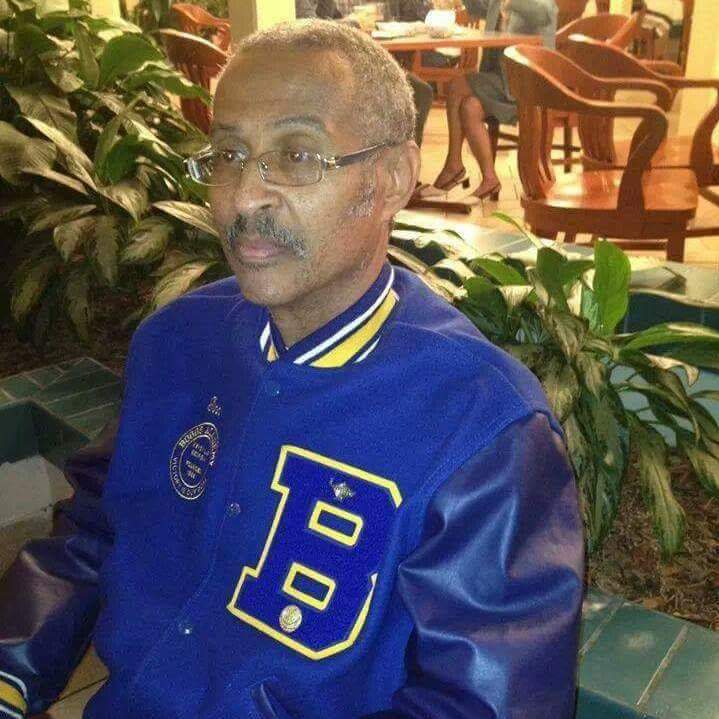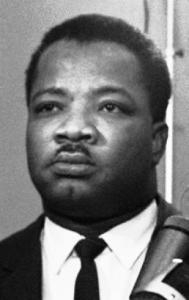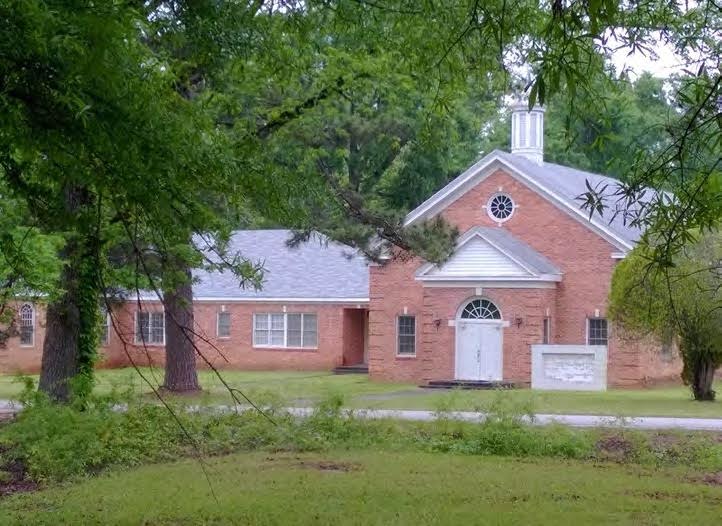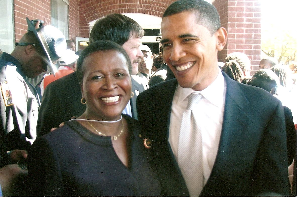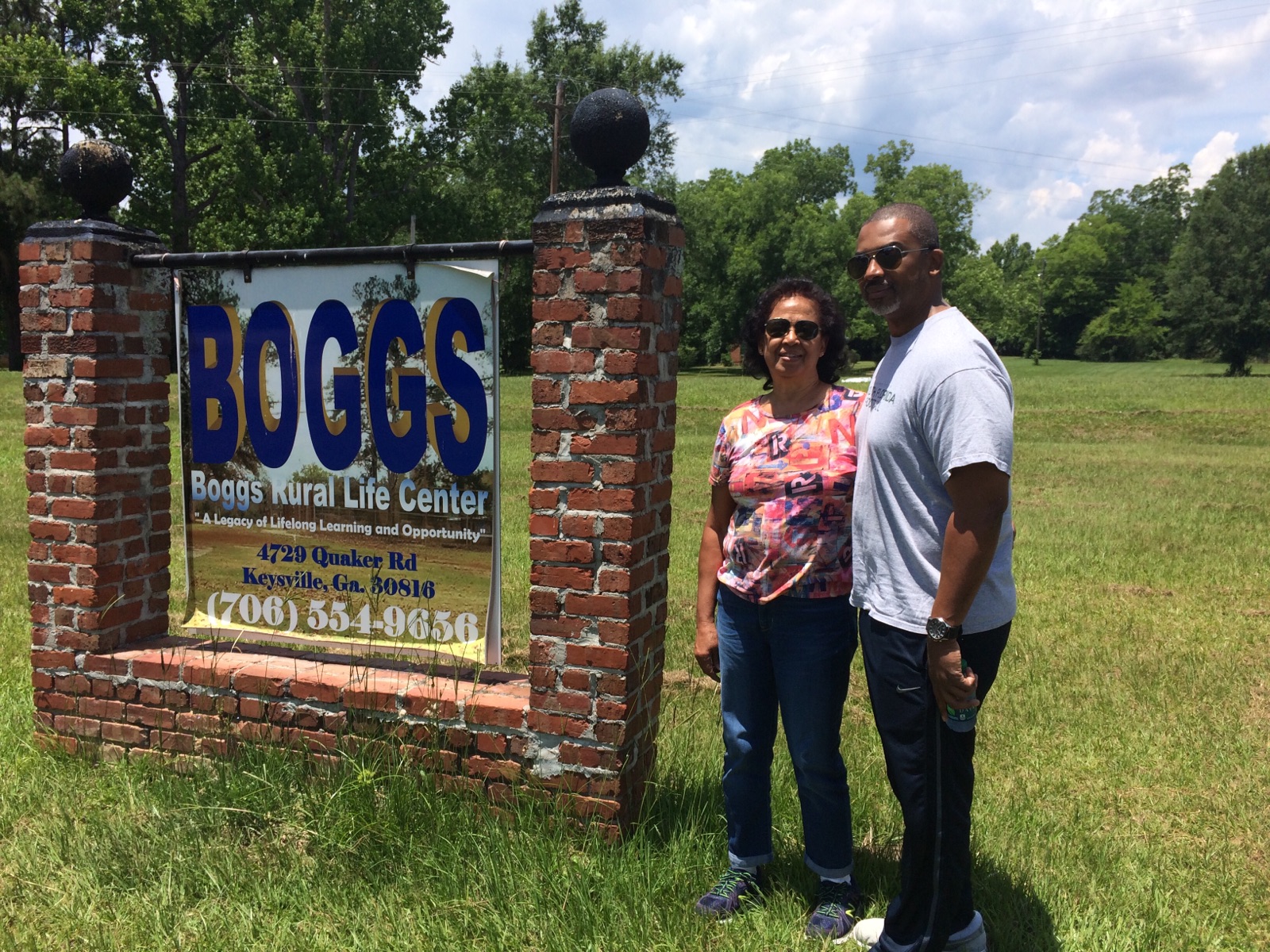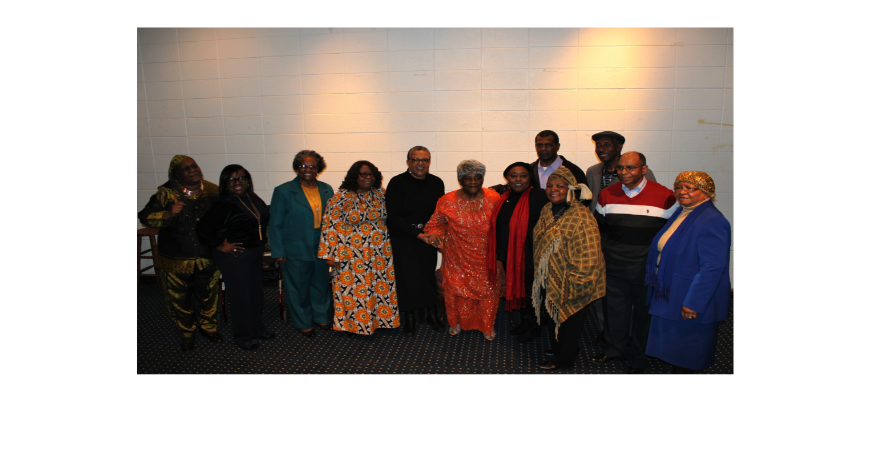 Our Board of Directors
Leading by example and letting our actions speak louder than words!
We seek to advance the legacy of Boggs Academy through charitable, educational, religious, and/or scientific means in addition to establishing, encouraging, and maintaining beneficial relationship between its alumni.
Congratulations to our 2022 Interim President and Vice-President
Ali Abdur-Rahman has been the North-east Regional Representative to the Board of Directors and IT-Communications Chair for the last several years. Marsha Artis has served as our President and Vice-President and will serve interim Vice-President for the balance of the year.
Ali Abdur-Rahman Marsha Artis
BANAA WISHES
YOU
THE BEST!!!
Shayla Evans
I am the granddaughter of Ethel Evans (Class of 69), niece of Robert Daniels (Class of 71), Willis Daniels (Class of 68 deceased), and Jocelyn Daniels (Class of 74). Currently I am a rising senior at North Carolina A&T majoring in Sport Science and Fitness Management with a concentration in Physical Therapy. After attaining my bachelor's degree, I plan to pursue a master's in Physical Therapy. My optimal goal is to open a nonprofit organization to benefit the less fortunate so they can obtain their physical therapy and surgery at an economical cost and enhance their quality of life.
I am hardworking, dedicated, and God fearing. I love to help people, it is a passion. I volunteer with my church youth group and community outreach programs, and the Girl Scouts. Presently I am working on a food truck to supplement my income.
The support of my family and friends have been instrumental in achieving my goals. My family has high expectations of me in all my endeavors. They encourage me to follow my dreams. My favorite daily scripture is Philippians 4:13, because God gives me the strength for all of this to be possible.
SCHOLARSHIP AWARDS FOR 2020
===================CHAPTER NEWS================
CSRA-AUGUSTA CHAPTER
(Central Savannah River Area)
The CSRA-Augusta Chapter has approximately forty (40) alumni living in our locale. We meet the first Monday of each month at 6:00 P.M. On even given month we have approximately ten faithful members in attendance. Our officers are Ryan Thompson, president; Andrew Beckett, secreatary/treasurer; and Pearl Oliphant, financial secretary.. Andrew is the newly elected President of BRLC and Ryan serves as the treasurer. Our chapter has the desire to give back to Boggs. Members attend BRLC meetings when invited, have one of our monthly meetings on the Boggs campus, usually in July, and select an annual community service project sometimes designated by Jackie Bosby, Campus Administrator. For 2019 we had a clean up day. Additionally, several of our members assist with the Black Youth Heritatge Expo and Boggs Research Library, If you live in the Augusta area come and join us. Many hands make light work.
FSWG - FLORIDA SOUTH WEST GEORGIA
Alumni, the FLORIDA SOUTH WEST GEORGIA (FSWG) Chapter is off and running for 2020. We meet every other Ist Thursday of the month.
Our project for the year is to COLLECT COINS in a quart jar, at this coming Reunion is to collect all the COIN JARS and donate the proceeds to BRLC for a noted purpose on Campus. We are asking each Alumnus to do the same, not a jar of PENNIES, but all your CHANGE.
We are extending an INVITATION to all FLORIDA ALUMNUS to become a Member of FSWG Chapter. We have proposed to have two FACE to FACE Meetings in MAY and DECEMBER to come and LOVE on each other, reminiscing on our experiences at BOGGS.
OFFICERS
- President: Martin Cooper
- Secretary: Brenda Armstrong Seller
- Fundraising Committee Chairperson: Julia Branch-Bingham
- Membership Committee Chairperson: Marsha Artis
MEMBERS
Alvin Lee
- Arthur McDonald
- Brenda Armstrong Sellers
- Charles Lawson
- Gessner Canadiate
- Julia Branch-Bingham
- Mack Strong
- Marsha Artis
- Martin Cooper
- Roberle Pratt
- Williams Sellers
-Martin Cooper
Become a member of the Boggs Academy National Alumni Association TODAY!. Connect with fellow alumni and to stay up to date with your Alumni Association news and upcoming events. We have made several tools available for your professional and social networking.
Business Address: BANAA, P.O. Box 160206, 1273 Metropolitan Ave, SE, Atlanta, GA 30316
Business Phone: 1-888-296-1652
Business Email: administration@boggs-academy.com
Fadya Kumbuka
My name is Fadya Kumbuka, born in Silver Spring, MD. I was raised all over, but mostly in Haymarket, Virginia. My Boggs ancestor is none other than my grandmother: the beautiful, multifaceted Abigail Taylor. Academically, I am studying Biomedical Sciences at the illustrious, Hampton University. I have chosen this path of study to fulfill my childhood dream of becoming a doctor; specifically, an Anesthesiologist. However, after exploring more into my craft, I can wholeheartedly say medicine reflects my personality. From examining patients to phlebotomy to suturing, it is not just about memorizing information, but very much about applying skills and passion.
As a people person, working with a team of others as passionate as I am about medicine, coupled with caring for patients as people, is a great privilege that I will have the chance to do. I also have a genuine interest in health and what causes illness. My grandfather has prostate cancer. It is extremely gratifying to see him undergo new medicines and innovative treatments to prolong his life. I love the medical field because it allows me to help people in ways no other profession can.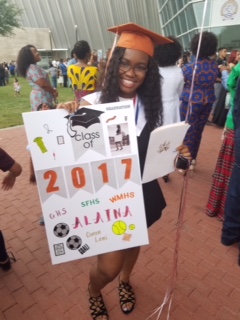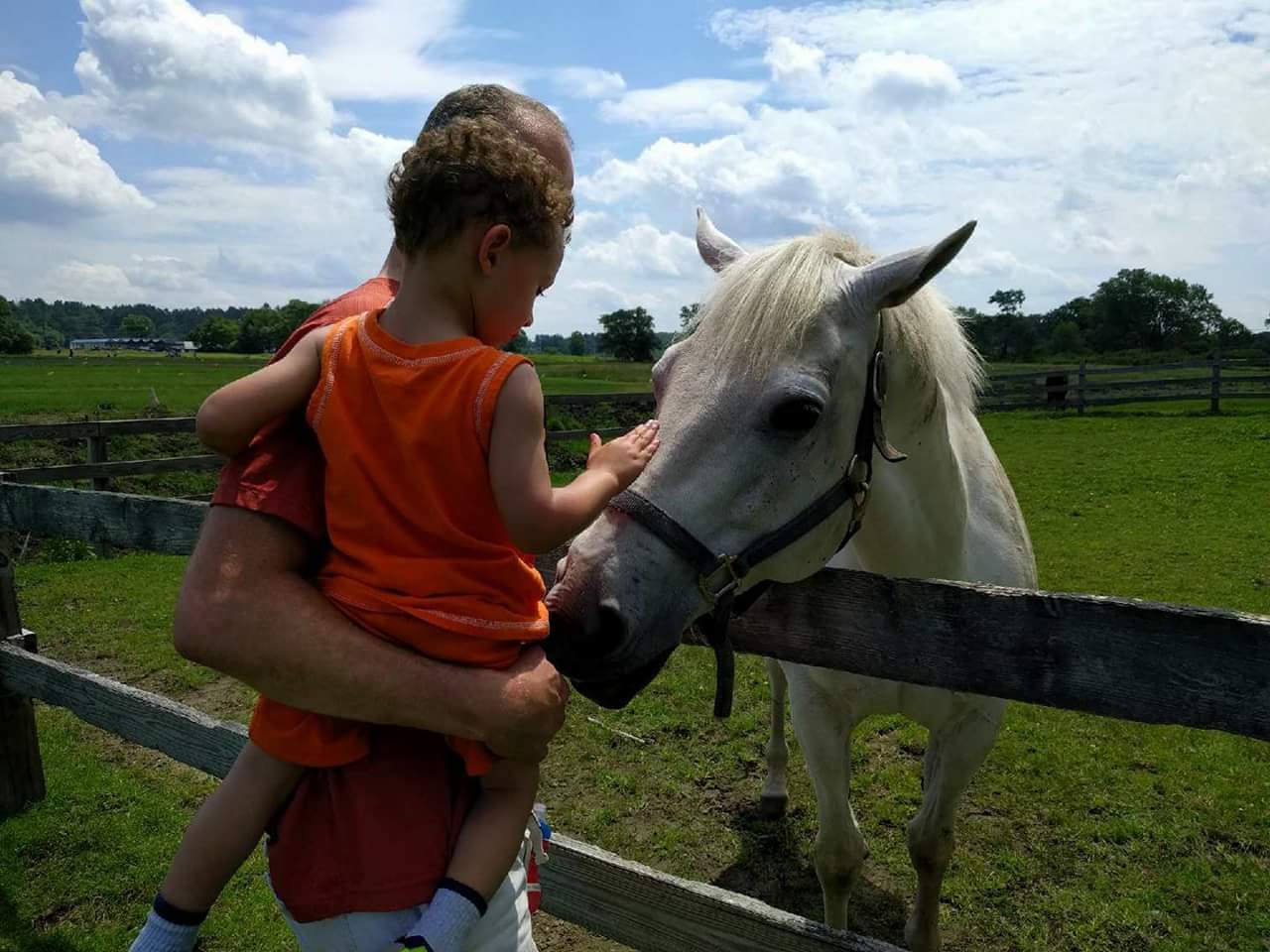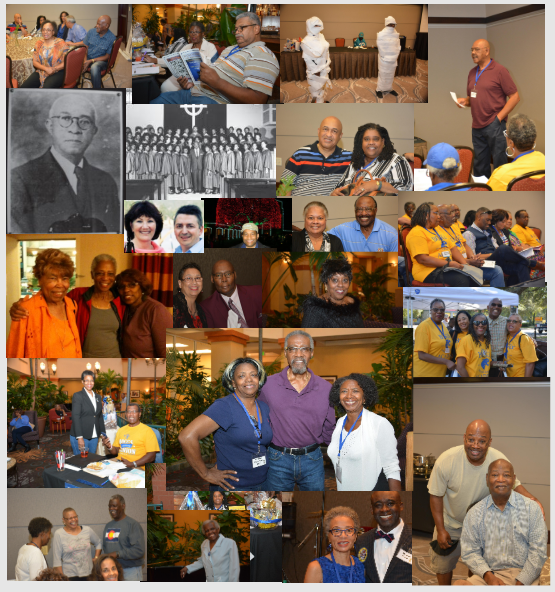 SCHOLARSHIP
Notice to Boggs Academy Alumni:
Are you a registered, financially active member or associate member of the
Boggs Academy National Alumni Association? Do you have a child or grandchild who needs extra funds to use during their college years? If so, read on.
The BOGGS ACADEMY National Alumni Association (BANAA) currently offers as many as three College Scholarships of $1000.00 each annually to qualifying descendants of Boggs Alumni and/or longterm Associate Members. Prospective applicants may access the application for this competitive award by logging in to the BOGGS Alumni Association's website at www.boggs-academy.com.
Pass the word! BANAA cares about the next generations. We know education matters!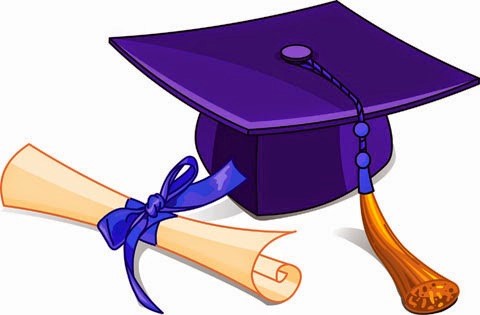 BANAA PERSONALIZED MASKS !!!
THANK YOU TO JEFFREY FERNANDER, OSCAR GREEN AND THE CLASS OF 1974 WHO DONATED PERSONALIZED BANAA MASKS TO HELP SUPPORT OUR SCHOLARSHIP RECIPIENTS...
WE HOPE YOUR PURCHASE WILL KEEP YOUR FAMILY & FRIENDS SAFE, OR YOU CAN BUY ONE FOR ANOTHER BOGGSITE…
Masks are all one size: PRICES: 1 - $6 2 - $10 3 - $15.....ADD $5.00 for shipping and handling.
How to place order: email: scholarship@boggs-academy.com, administration@boggs-academy.com, or haynell_29906@yahoo.com,
texts/call: 516-244-4336, 843-298-2395,
After order has been placed:
1.Pay with credit card or paypal via website-www.boggs-academy.com
2. By check or money order: Mail to BANAA-Treasurer: 11762 Cherry Bark Dr. E., Jacksonville, FL 32218
BANAA Merchandise & Scholarship & The Class of 1974
Julia Branch Bingham & Nell Barnwell - Merchandise Committee
Oscar Green: Scholarship Cochairman-Board Member
Jeff Fernander: Project Leader for Class of '74 - Adm. Exec. BANAA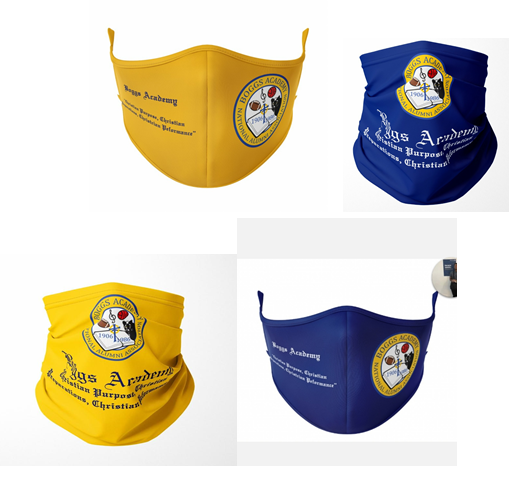 JORDAN HAMILTON 2019 Scholarship recipient: Jordan's father, Scott Hamilton, allowed us to share his post with you. Thank you for supporting Jordan... Her father says it best below on this fb post:
"Good morning FB. Proud Papa wanting to brag a little bit this morning. TODAY is our baby girl's FIRST DAY of clinicals in nursing school. We are sooo proud of her!! She has been an ALL A's student these 2 years and her FUTURE is soo Bright. Love you Jordan...KEEP BEING GREAT!!"
Scott Hamilton (father)
And that is exactly what Jordan told us she would be doing once she graduated college.
Scott is the son of Alum, Gail Walker'66 and niece of Alum Mike (Tim) Walker'68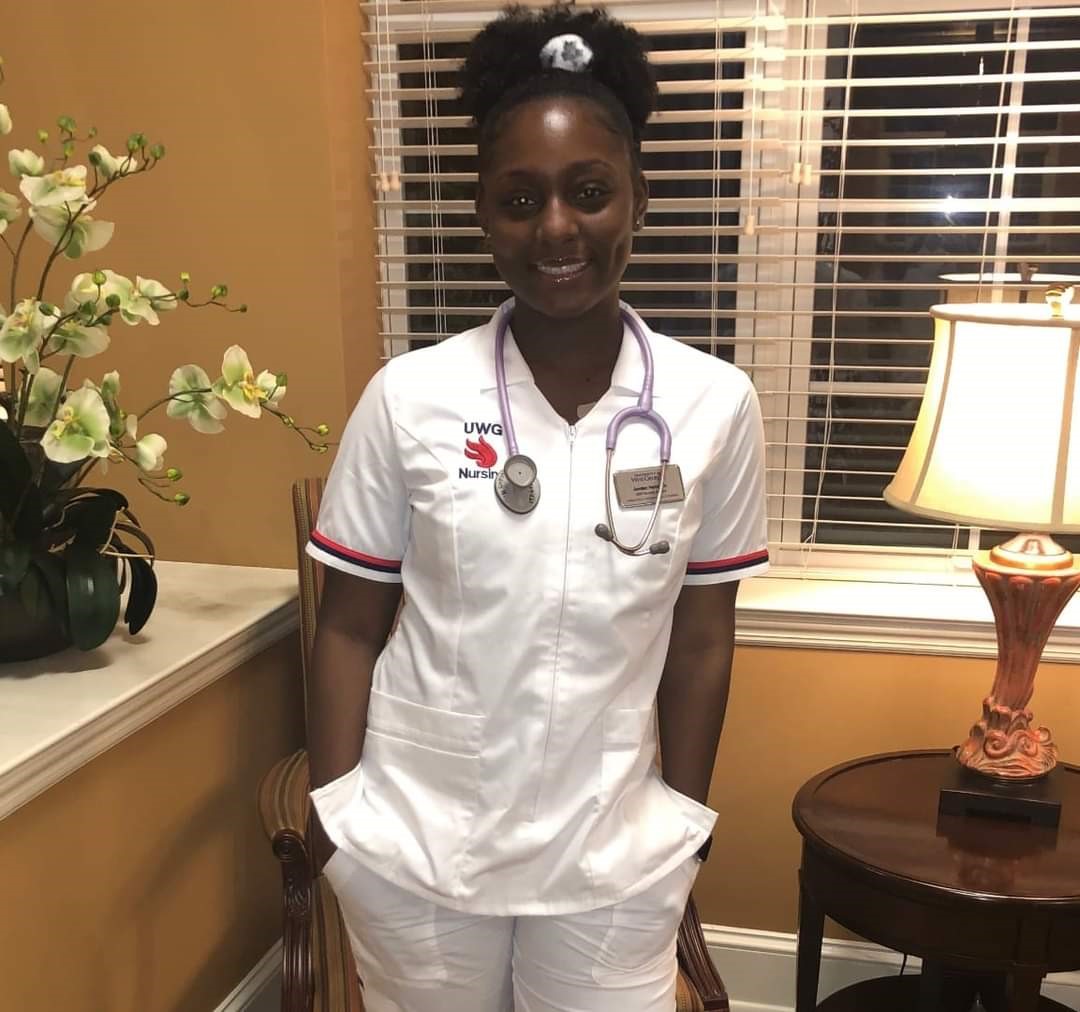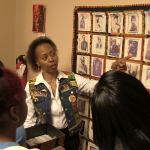 Marjani Vance
I am Marjani Vance. I am entering my second year at the Community College of Baltimore County, majoring in
Nursing. After I receive my BS Degree in Nursing, I aspire to obtain more experience within the medical field
and go to graduate school to become a nurse practitioner, specializing in the pediatric path. I want to work with
children with specific blood diseases such as, Sickle Cell Anemia, and support underprivileged youth in my local
community.

In the summer of 2018, I interned at Johns Hopkins University, with the Biophysics Research for Baltimore Teens. This program focused on learning scientific concepts and performing experiments in the lab that encourage scientific discovery. During this summer program, I did research focused on bioluminescent proteins. I plan to continue research, within the biological field to discover more about hematology, and blood related conditions.

For 6 years I took Chinese at an immersion school and would like to continue learning the language, by one day
traveling to China. I would also like to learn more languages, such as Spanish, and Swahili through studying
abroad. Some of my other accomplishments include honor roll and advanced placement courses. I have always
had an interest in caring for others, and a drive for success within the field of medicine. I want to thank Boggs
Academy National Alumni Association again for believing in my dreams and my ability to do anything I put my
mind to. I am inspired by my Grandmother, Joslyn Cooper, Boggs Academy Alumni class of 1969 and my parents
who have given me wisdom and encouragement and have taught strength throughout my academic and
educational journey.

Dear Boggs Academy National Alumni Association,
I would like to extend my sincerest gratitude for selecting me as a recipient for your prized scholarship. It truly
means a lot to me and my family to know that the individuals of your association support, believe in, and care
about my education. I can assure you that your contribution will not go to waste. Thank you for your help, it is
greatly appreciated.